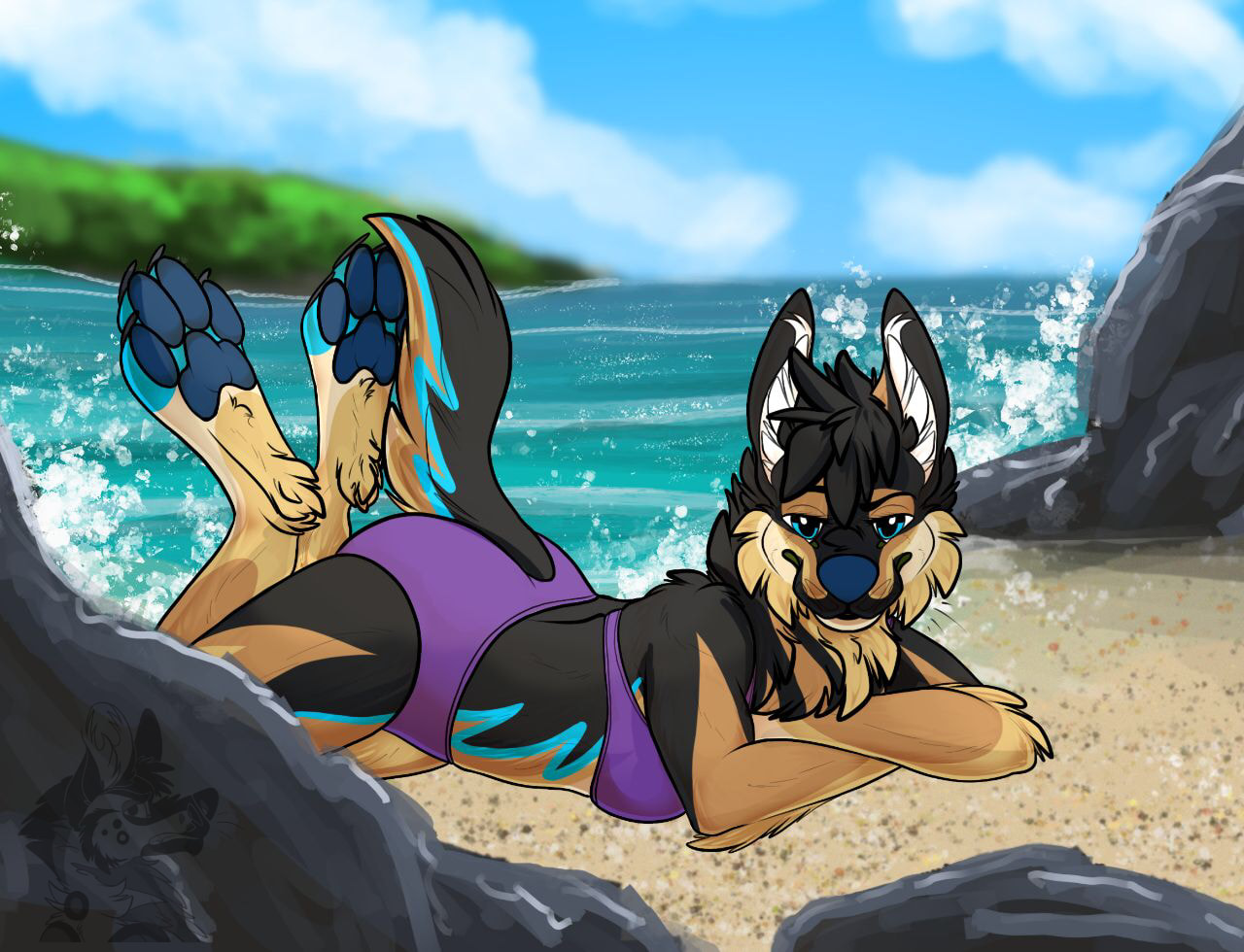 Beans in Things is a small business located in the Pacific Northwest United States. Our sales are primarily handled online, however in 2022 we began selling our fursuit supplies, kits and premade in person at furry conventions around the country.
Questions pertaining to existing orders are best sent via our Etsy shop at this time as it is checked and answered almost daily on weekdays.
Frequently Asked Questions
Click through the tabs below to find answers to our most common questions!
Who is Beans in Things?
Beans in Things is actually two of us! Wendy made her first suit in 2019. She later started Beans in Things in 2020 from her home in Tigard, Oregon. In mid 2020, Arctonyx, utilizing his prior experience working with Weasels on Easels, began helping her make cast parts and later took over with the logistics, shipping and the business end to make Beans in Things what it is today!
Fan note: No, we are not a romantic couple, just friends.
What does Beans in Things make?
Beans in Things makes a wide variety of items geared towards the niche, online, Furry fandom. Our product line includes pre-made fursuit heads and parts, and a variety of fursuit crafting supplies mostly focused on newer, inexperienced makers. Our goal is to bring the hobby of fursuit making to the paws of new community members to create lasting memories and contribute to the ever growing expanse of community creativity. Our product line includes:
Head bases and Kits
Teeth, Tongues Etc
Upholstery and EVA foam
Eye Mesh and Frames
Sewing materials
Fabrics and Faux Furs
Specialty Tools
3D Printing Files and Parts
Tutorials
and much more!
How long until I receive my order? What do I do if I need help?
While most orders go out within 3-5 days, all orders can take up to 2 weeks to ship from the date of ordering. Sometimes orders take the full 14 days to be packed and dropped in the mail.
If your order is late for some reason, we will reach out to you via Etsy to let you know and tell you what options there are if any, so please watch your email.
If you have questions, concerns, something arrived damaged or wasn't delivered, please contact us via Etsy BEFORE leaving a review so we can help.
I need my order by a certain date or event. What do I do?
In all cases, we always as that you plan for at least three week to have it in your paws, up to six for anything sent standard letter mail, such as eye mesh, whiskers, stickers or other small flat items. If you need your item by a certain date or time, You'll need to both request and pay for a rush order. Simply upgrading your shipping will NOT prioritize your order, and it will be canceled and refunded if rush is requested in the comments without prior contact. All orders are made, packed and shipped in the order they are received with items we have already available and packed to ship being prioritized.
Rush order costs are 10% or $10, whichever is more, and are not always available. You MUST contact us first or your order will be refunded and canceled.
Etsy said my order is estimated to ship or arrive by "x" date but its not. What do I do?
The simple answer is to be patient and keep waiting.
Starting in around 2021 Etsy began giving shipping "Estimate" dates of when items will ship and arrive and they are grossly inaccurate. They base these "estimates" on a mix of data including average shipping times of our shop and similar shops, and what they THINK the USPS will have it for. All items in our shop can can take up to TWO whole weeks to be dropped off at the post office. While we do often ship things the week they are ordered, its not always possible, and should NOT be expected. DO NOT use Etsy's estimates to plan your project time frame. They are INCORRECT.
If your item has been mis-scanned as "delivered" by the USPS, they usually show up within 1-5 days. If your order truly gets lost in transit, we will work with the USPS and Etsy to find it, and if it cant be located, there are options available.
We kindly ask that you be patient and respectful, and we will show the same courtesy to you.
I love your suits! Will you make me one?
At this time, we do not offer custom work. While we occasionally do things for friends, its not currently an available option, however your welcome to watch our pages or find our convention tables to see any pre-mades we may put up for offer.
Do you take custom orders for bases?
Currently this answer is most likely no. On rare occasion we will take limited orders for custom or semi-custom, hand carved head bases, and when we do, there will be a listing on Etsy for it.
At this time, we do not make custom 3D models or prints, however there is a small selection of models available in our Etsy.
Common Questions About Eye Mesh:
Do you make custom eye mesh?
Unfortunately we do not make custom mesh, however we have over 100 different options available.
Can you split eyes up? I need two different colors.
We cannot split eyes up. Splitting them makes the second half unsellable and go to waste, and we would have to charge for both sets anyways. If you purchase both colors, you'll have an extra set in case you make mistakes
I accidently damaged my eyes. Can you send me a free replacement?
While I do understand the frustration of damaging your eyes, we are unable to replace them for free. You'll have to order another pair! Sorry!
Can you clear coat my eyes for me?
We actually can if they are buckram but only at the time of purchase. Clearing coating is an additional $15, and we even poke all the holes out for you! We CANNOT clear coat eyes we did not make or after purchase. Sublimated eyes do not need clear coat.
Can I buy your files to print/make myself?
No. I do not sell my eye files, or any kind of files currently in use by my shop. I only sell unused or retired files.
Common Questions About Head Bases and Kits:
What are your bases made from?
Our bases are made from Smooh-On's Flex Foam-It 3, expanding foam. This foam is a soft, non toxic open cell foam and designed for use in soft body props. It's easy to cut and ideal for beginners. This foam is NOT impact resistant and not safe for proper head protection in contact LARP events!
How do I cut my base?
Disclaimer: Follow this advice at your own risk. Bases should be cut by adults and NOT by minors! You assume all risk of participating in this hobby! We are NOT liable for injury, be tool smart!
Bases are usually cut apart and hollowed with scissors or handheld detail blades. I use an electric bread knife myself. I recommend first scoring where you want to cut with an detail blade and then making the final inner cut with the electric bread knife to cut the bottom jaw off. I then make a mark around all edges about 0.5 an inch (2-3 cm) from the surface and carefully carve away and remove inner material until all areas are the same thickness. Take your time and be patient. You can always glue mis-cuts back together with hot glue. If you don't want to hollow it yourself, we can do it for you. Just select it from the drop down menu when adding it to your cart.
Hot glue isn't sticking well, what should I do?
Disclaimer: Follow this advice at your own risk. Hot glue is hot and has a risk of burns! Parental supervision required! You assume all risk of participating in this hobby! We are NOT liable for injury, be tool smart!
There are usually a couple reasons for this. The first, most common is that your not getting the fur on quick enough, or letting it cool long enough. I find using a high heat hot glue gun works much better than a low temp. I also use better glue sticks. Really cheap glue sticks often don't work well. If your still struggling, you may need to clean your base. Oils from your hands can transfer as you cut and work on it. Using 70% or 90% rubbing alcohol to carefully clean your base and let it fully dry. If your still struggling, find some 80 or 60 grit sandpaper and give the surface a good rub. It will look a bit scuffed and torn up. Remove any loose foam bits, and this will improve adhesion. Fursuit making is a fun, but challenging hobby often full of problem solving. Due to so many variables and high costs, I cannot refund bases for adhesion issues. Please have patience.
How do I make the mouth move?
There are many ways to make the mouth move, all that require a degree of trial and error. The most basic way, although not the most sensitive or effective, is to glue elastic to the back of the base where the bottom jaw meets the upper, and then a second strip a couple inches in front of it (3-4 cm) at a diagonal angle, stretched slightly to make tension. You'll want to pad the chin until it meats yours. The more accurate option, albeit more work and requires more experience is to make a head frame of elastic. You can find tutorial for this from various makers on Youtube. Often times, while a static, non-moving. jaw doesn't seem as fun, it is considerably easier and recommended for beginners.
Where can I find more instructions?
In the future, I will have a wide variety of Tutorials on my "Tutorials" Tab. Until then, searching youtube, tik tok and google are the best places to start. There are a wide variety of tutorials available from making your own bases from scratch, to making heads on foam bases and even making bodysuits and paws! Happy Crafting!
I want to be a fursuit maker! Can you teach me?
Unfortunately, we are not seeking an apprentice or helper at this time. While we do appreciate the interest, we are not able to provide any direct or private teaching, in person, online, over chat, phone or otherwise. Your welcome to explore our tutorials and FAQ for basic advice, however we cannot provide critique or private walkthrough/teaching.
Where are you located? Can I visit?
Beans in Things is based around Portland, Oregon, with the primary location in Tigard, Oregon. We do not have a public store front or studio and instead share space in our home studios. Much of the product is designed, and made at Wendy's home, but most of the casting, packing and shipping borrows space in the Weasels on Easels studio with Arctonyx.
As we do not have a standard place of business and both work together, and separately, from our own homes, you may not visit but your welcome to say hello to Arctonyx at any of our joint convention tables.
Where can I find your products? Do you have a shop?
We sell primarily online through Etsy, and at furry conventions joint with Weasels on Easels. From 2021 to mid 2022, we had a private webstore with Pattern, however as we move into our new website, we have discontinued our pattern site for the current time.
Late October of 2022, we began taking direct orders through Facebook, Instagram and Twitter for purchases directly with paypal and square, however due to current time constraints to keep up on orders, we can only take orders directly of at least $75.
While we do not yet have a direct webstore on the new site ready to make purchases through, we are still on Etsy and you can of course find our con tables as well.
Are you at conventions? Where can I find you next?
As of 2022, we are now vending con tables! As Wendy works a second job and cares for family, she is unable to attend most events directly. As a result, Arctonyx handles con tables and general events planning.
You can find Beans in Things products at events either solo with Arctonyx or sharing table space with Weasels on Easels. In the future, shared tables may have a banner tagged "Weasels and Bits" so keep an eye out for that!
You can find our con schedule of events to the right/below!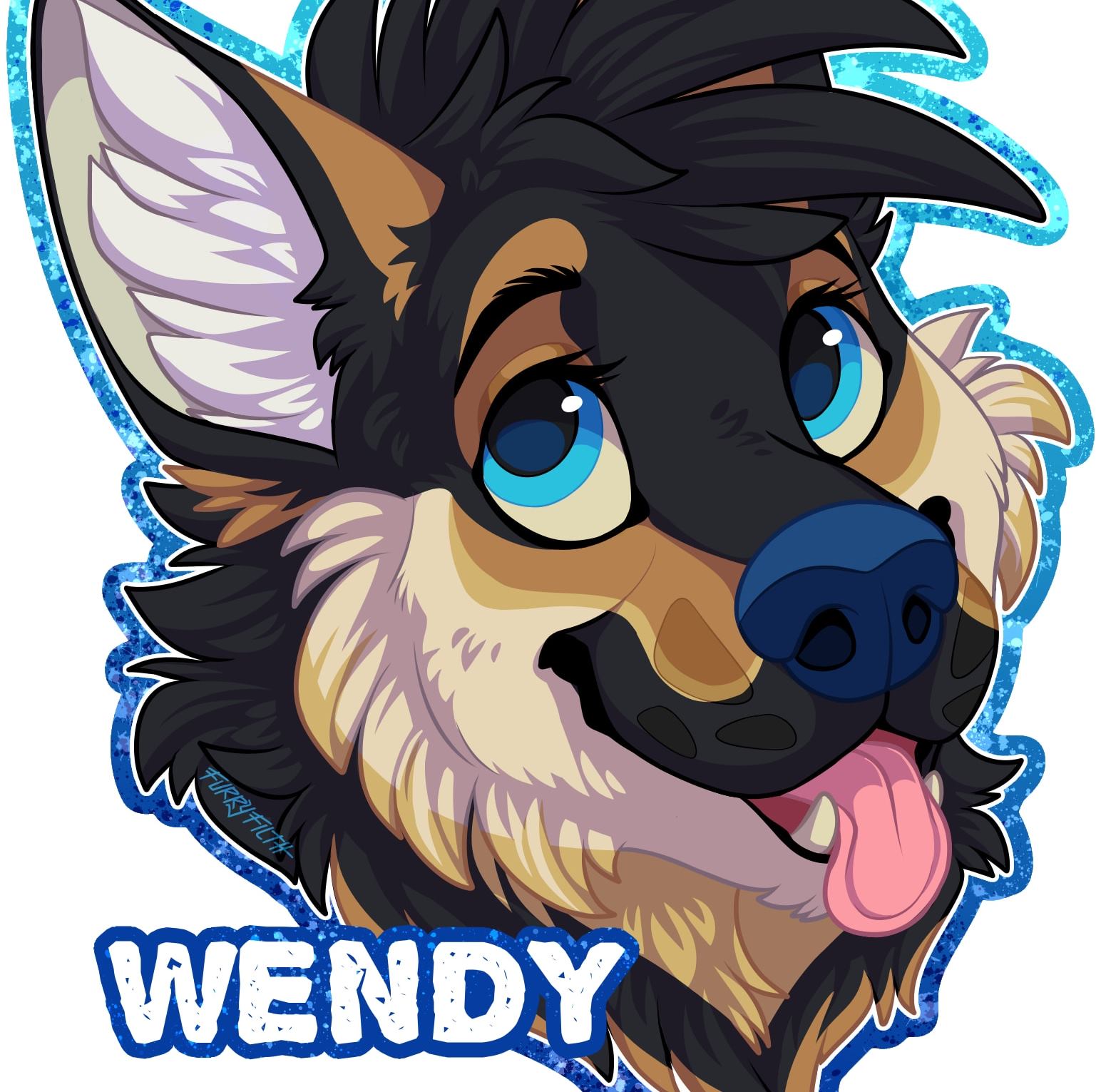 Beverly aka Wendy
Artist, Product Creation and Customer Service
Wendy is the creative flair behind Beans in Things. Owner and head artist, she spends her days designing and restocking products for the webstore. Her fursona, Beverly, is a reach back to her native valley girl roots, which has been a heavy influence in her work. When not creating, working her other job or spending time with family, Wendy is hiking, swimming or kayaking in the beautiful Pacific Northwest region she now calls home.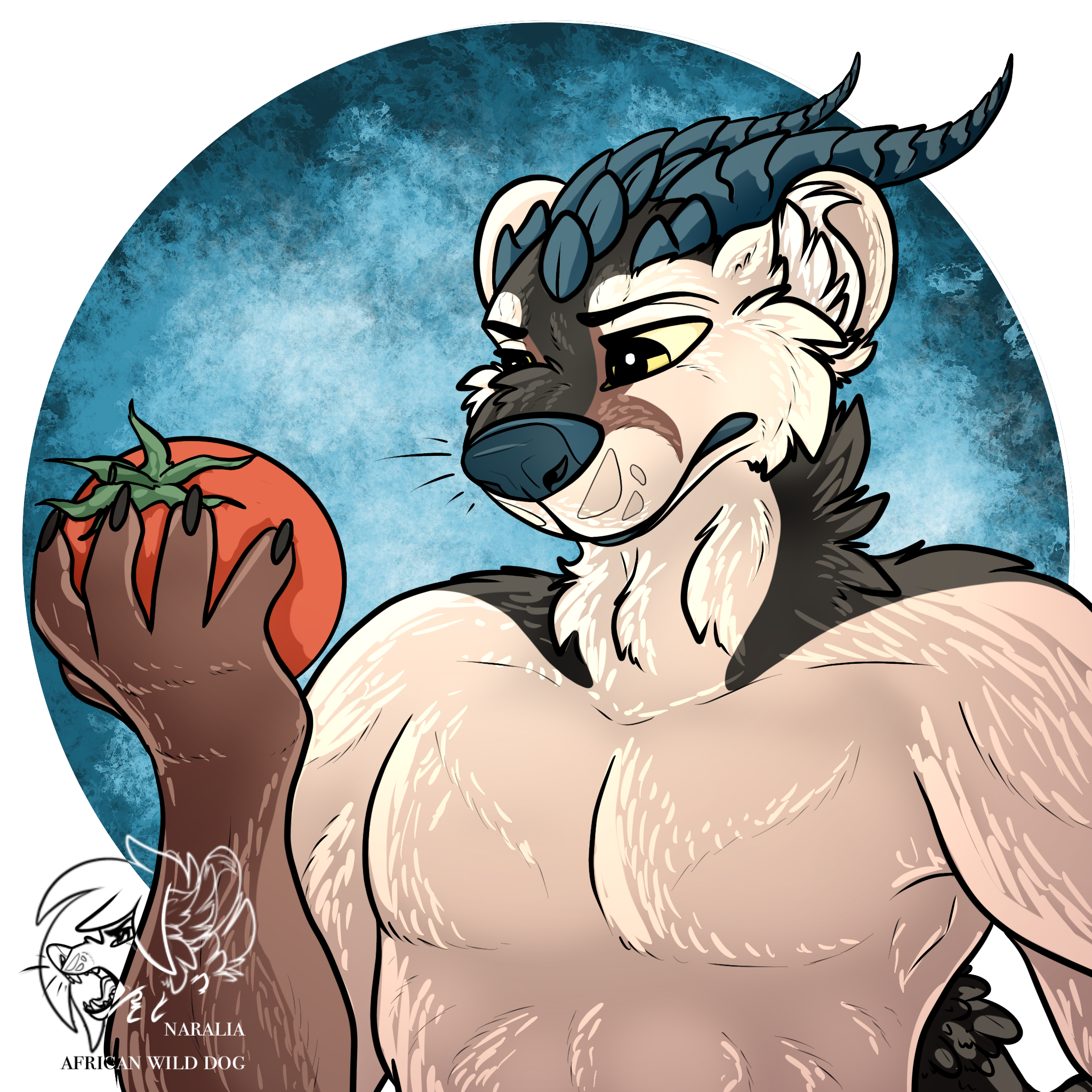 John aka Arctonyx
Casting, Shipping and Logisitics
Arctonyx is a cheerful, creative artist with 5 years of experience both as a fursuit maker and as a mold-maker and caster. He handles most of the order fulfillment, shipping, 3D printing, molding and casting. He also handles vending, bring Beans in Things wares to the cons he vends with Weasels on Easels.